Masters Games Federation
We are an India based sports organization which aspires to support the Olympic movement and promote the "sport for all" philosophy of the Olympic Charter.
16 Games For 14 Age Groups
Masters Games Federation organizes 16 games for 14 age groups every year at state and national level. Thousands of players and athletes participate with full enthusiasm.
Become a Registered Member
Become a registered member of Masters Games Federation and participate in our events. Registration would also make you eligible to represent India in international events.
About Masters Games Federation
Masters Games Federation is constituted on the lines of International Masters Games Association (IMGA) and will soon be affiliated with the same. It is having renowned sportsmen, olympians, sports administrators, top bureaucrats and government representatives in its ranks. The only aim of the federation is to make India healthy and a sporting nation by encouraging mature athletes to practise sports regularly by organizing national level multi-sports events for mature sports men & women and by promoting friendship and understanding regardless of age, gender, race, religion, or sport status.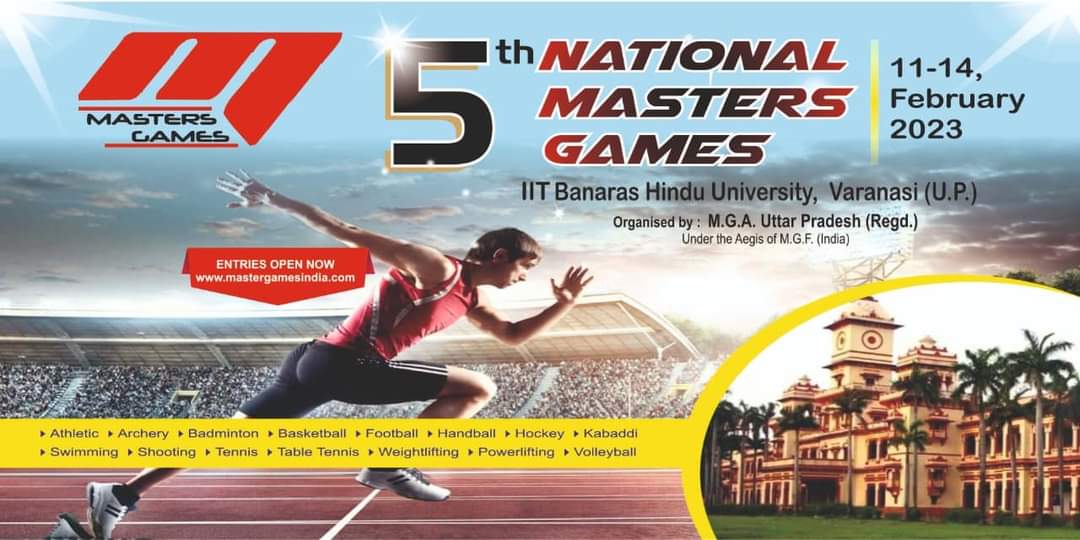 The 5th edition of National Masters Games will be held at IIT Banaras Hindu University, Varanasi, Uttar pradesh from 11-14 February, 2023. It is being…
Read More »